Dave & Mia's Shop
DAM stuff
We've got some things coming…
Official Gretchen Merchandise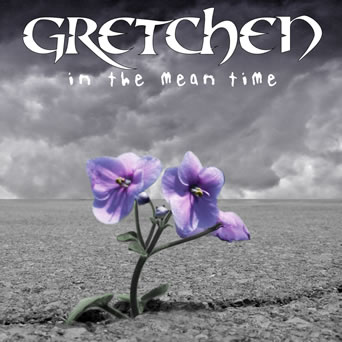 In The Mean Time CD
Gretchen's sophomore and independent effort
Sounds like the melodic goth pop/metal of Evanescence, as well as the hard-hitting modern rock of The Benjamin Gate and a louder version of Plumb… this band handles the music well while offering more forthright examples of their Christian beliefs. Christianity Today
The MP3 album is $6.99 — individual MP3s are $1.00 each
---
Mouth Full of Nails CD
Gretchen's 1st national release
Five songs from this release received international recognition; "Ordinary Girl", "Diamonds", and "Mouth Full of Nails" all received honorable mentions for the rock/alternative category in Billboard's Annual World Songwriting contest. The song "Star" was used in a Ford Ranger promotion by Ford Motor Company. "Inclined" reached the #2 spot on the world acoustic charts on mp3.com.
The MP3 album is $5.99 — individual MP3s are $1.00 each
---
Fairy Tale (Serenade)
Serenade was Dave & Mia's band before Gretchen. Check out earlier versions of songs that were later to be released on "Mouth Full of Nails"
Features Mia & Dave (from Gretchen) on vocals and guitar, Jeremiah Nave on drums, and Brandon Richards (Dave's brother) on bass guitar.
---
"In The Mean Time" Mia Tee
Black short sleeve tee shirt featuring Mia holding the violet from the In The Mean Time album cover.
"In The Mean Time" Combo
Get the shirt & the CD together!!
---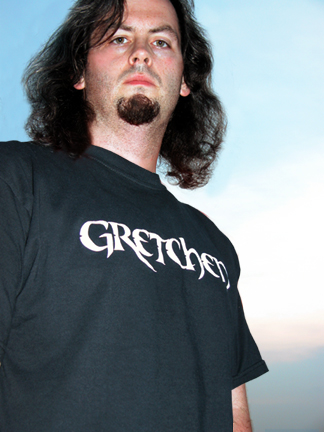 Short Sleeve
This simple design features the "Gretchen" logo on the front -- Short sleeve available in red/black or black/white in a variety of sizes.
Long sleeve (not pictured)
Same as the short sleeve version but with a tribal design added on the sleeves. Available in black/white only.
---
Classic Girl Short Sleeve T-shirt
A finer twist on a classic girl's t-shirt style designed for women of all ages who desire a youthful fit. Made with the finest jersey cotton to fit your curves. Black w/ silver metallic "Gretchen" logo.